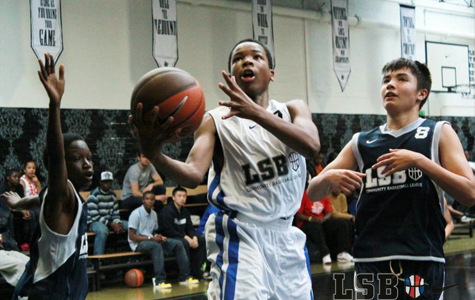 WHERE TOMORROW'S STARS PLAY TODAY

Sign up to join Britain's biggest grassroots basketball league
THE CBL ADVANTAGE
The Community Basketball League is England's biggest grassroots basketball league, providing structured competition for teams at unbeatable value. Sign up today and enjoy the following benefits:
8 GAME GUARANTEE
Play up to 10 games per season, with 8 games guaranteed – covering regular season and end of season playoffs for all of your teams!
CENTRAL VENUE
The CBL runs a central venue league format which features all games in your division played in a tournament style format at the same venue each week!
NIKE VIP
All registered teams benefit from an exclusive CBL NIKE Basketball team membership program getting you a 10% discount on kits, balls and equipment!
TROPHIES & MEDALS
Winning teams in each division are awarded an end of season trophy with medals for both winners and runners-up and then progress on to represent the region in a national competition!
PR & MEDIA
CBL games are covered extensively in the regional press giving your team the publicity and recognition you deserve and your players an opportunity to share with friends and family!
DIGITAL MEDIA
We help you get your own team webpage online and establish your digital presence so more people can find your club, support your club and join your club!
REGISTRATION FEES FOR THE 2016/17 SEASON
Full Price 2016/2017 Team Entry Fee £41.66 Per Player For Full Season (based on team of 12)
Play 8-10 games per season
All league running costs covered
Get your own team webpage online
CONTACT US
For any other questions you may have about team registrations, please use the contact details below and a member of our team will be sure to get back to you as quickly as possible.