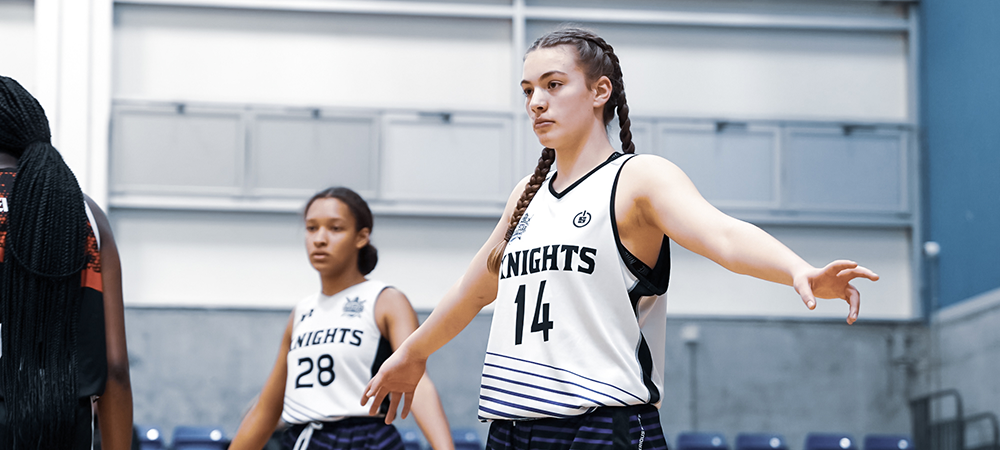 Our game of the week this week features 2 of the most revered girls development programs in London going head to head for the first time in WCBL action. Reigning CBL Champions and perennial powerhouse CoLA Southwark Pride match up against the new wave Richmond Knights, who have taken the league by storm this season.
CoLA are fresh off of U18 National Cup victory which saw their undefeated A team dismantle Ipswich in another dominating performance enroute to yet another National Championship. The CoLA program is, without doubt, the 'gold standard' in girls basketball and have created a 'dynasty' in South London over the past 10 years through a consistent culture of excellence driven meticulously by Director Of Basketball (and reigning WNBL Coach Of The Year) Jackson Gibbons. The CBL/WCBL has always served as a dynamic development platform for CoLA, with many of the girls featured in the WCBL team getting the opportunities to play, develop and build confidence that they then take onto national (and in some cases, international) success. The WCBL team's are also regularly coached by the massively successful programs alumni, girls who come back to the Pride to help develop the next generation. CoLA represent the best in class when it comes to overall British basketball girls development supremacy and are fast evolving into an iconic institutional beacon, shining brightly for others to follow.
However, as every champion knows, every success seeds the growth of highly motivated competition, aka: "We're coming for the number 1 spot!". When you win, somebody is always in the shadows working hard to come and take what you've got. It's the nature of competition – and we love it!
Stepping out from the shadows and into the light this season in pole position to disrupt the status quo are the uber-talented Richmond Knights, led by the details driven, highly energetic head coach Isaac Omirin. Coach Omirin has developed unquestionably the most impressive group of young newcomers to the league this season. Unapologetically talented, extremely well coached, disciplined, efficient and well-organised on and off the court. This team is for real. Better yet, the team is made up of U16's! Led by arguably the best new player we've seen in the female division in a long time, (taking into account her age, talent and ability) in Katie Cox, the Knights have toughness, leadership, tenacity and a deep squad of skilled players who all understand their roles and play them well!
This game could go either way and is set to spark new interest in the developing battles emerging in the WCBL. If you're interested in seeing what the girls who will lead the line for GB eventually on an international scale look like today – this is the game you don't miss!