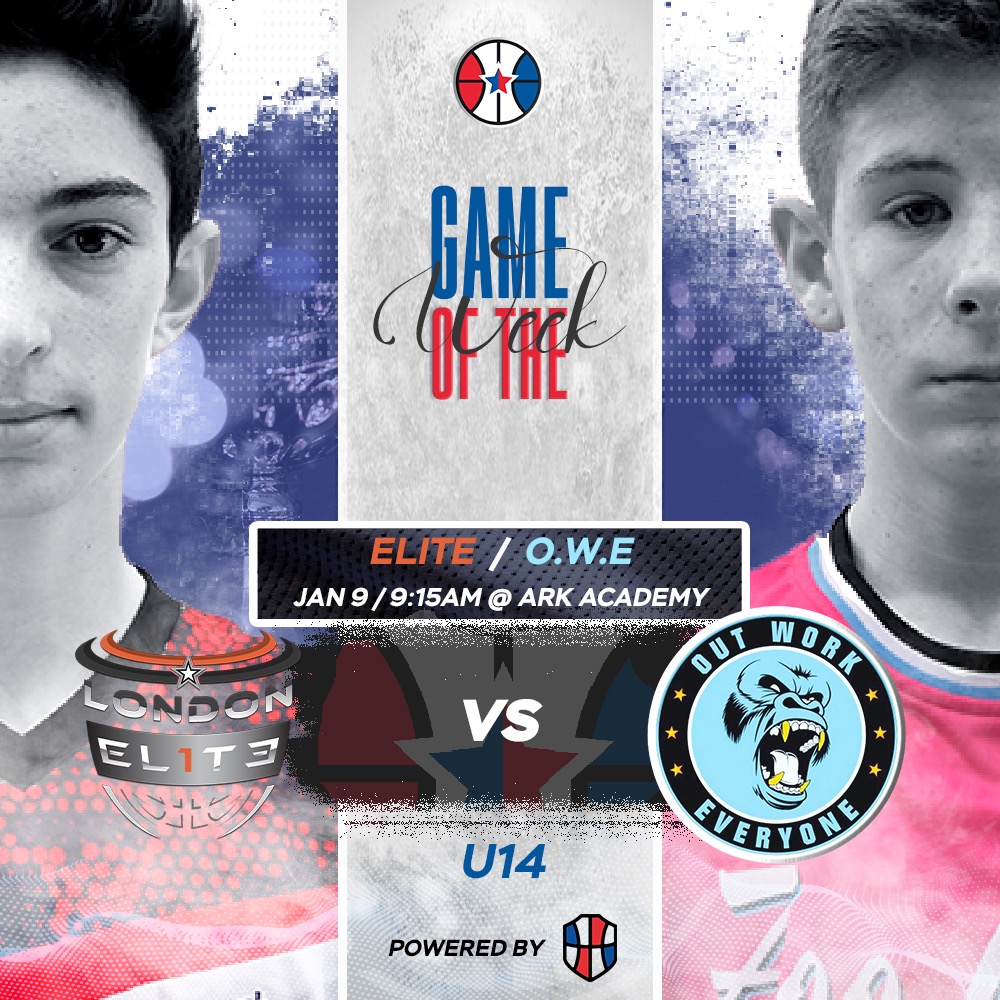 All new for 2022, we run through the upcoming game of the week from the 'CBL Sunday' series of league games, highlighting key matchups and players to watch out for whether you're checking out the game online live or following 'MVP watch' on the leagues official instagram channel.
First feature game this Sunday is the next chapter in arguably the CBL's most spicy rivalry between current reigning CBL U14 champions, OWE, and 'headline news' aka London Elite. The U12 match up last season, between these two intensely competitive programs, produced some of the best age-group basketball you're likely to see anywhere in the country with bonafide 'stars in waiting' Zaire Colbert and Christian Coley snatching the CBL crown from London Elite's uber-talented backcourt of Ata Charles and Jenson Green in a dazzling display of ball handling, shooting and pro-level footwork that left spectators speechless. Classic. These 2 groups now move up to U14's to continue the rivalry, however things done changed…
With Colbert moving back to America, (where he is currently letting the US know what we already knew…he's the real deal!) and former league MVP Kaya Birsen (remember the name…he's a BIG GAME player) back in the line up for London Elite, with a fully-loaded supporting cast, this game may have a different ending to the last time these powerhouses faced off.
To add extra spice to the mix, former London Elite star Ata made the move over to OWE this season, joining Coley in the backcourt along with the best defensive guard in the division in Asa Oyerinde and sharp shooting Richard Jones Jr to form a potent perimeter attack that can cause major problems for anyone on any given day. Add the athletic versatility and rebounding tenacity of front court ironman Elijah Stephenson and OWE will be a tough out for anyone coming for their crown.
With all this said, if he suits up, the most outstanding player on the court could well be London Elite's Nathaniel Djanogly – a 6'5 perimeter shooting guard who has skills beyond his peer group. He's long, fundamentally sound, fluid with a smooth jump shot out to beyond 3 and emerging athleticism that is now enabling him to dunk on unsuspecting defenders. Given his age, ability and upside (his brother is 6'10 and also supremely talented!) it's hard to find anything not to like about this silky young gunner. He will definitely be a name you'll see at the next level. For this age group, this season, he may well prove to be the deciding factor on whether or not London Elite earn the crown in the division, when all said and done as of now – he's the top player in the league (and currently the division 1 leading scorer).
However it pans out, this is a game you won't want to miss – get your popcorn ready and let's get it…
*You can stay up to date with this game by following our IG Account this Sunday morning: www.instagram.com/cblhoopsofficial