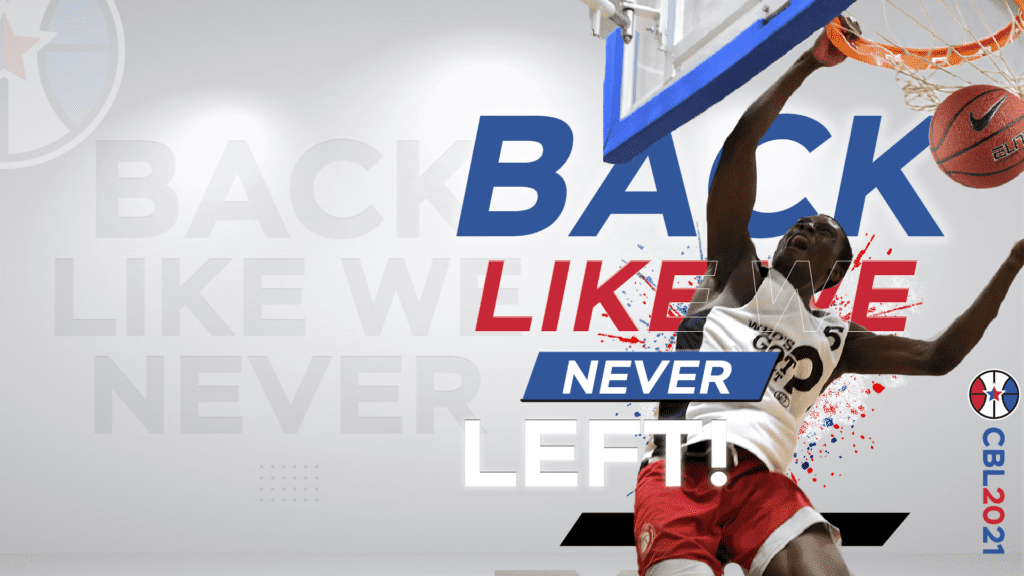 Following on from the league announcement that the 2021 season would be saved as national lockdown measures have been eased across the country, the CBL are excited to announce the return to full game action for 9 straight weeks of long-awaited 'heat'!
In an abbreviated season that is scheduled to run from the first weekend in June through to the first weekend in August, the CBL will run competitions across U12, U14, U16 and U18 divisions, providing teams from across the capital with a long-overdue opportunity to finally play and compete.
All games will be run in line with the latest government guidelines in place, which means, for now, a maximum of 30 people allowed in the sports hall at any one time. However, if all goes to plan, parents and spectators may be allowed to attend games towards the end of the season in July.
League Co-Commissioner, Nhamo Shire:
"The CBL is excited to be back! It's been a long-time off for grassroots basketball, but we are all so grateful to be able to be in a position to bring back the competitions, the excitement, the players, the coaches and teams who make this all worthwhile. We've been putting some things together for the return that we anticipate will take the whole experience of playing in the CBL to a new level and can't wait to get started!"
The new season will also see a return of the popular 'Run This City' web-series, highlighting the teams, coaches and players across the city, vying for top-billing. The 2021 run will also introduce full game stats for all players across the league, and individual player profiles featured on the website, allowing for better performance analysis and promotion of players in celebration of their success.
League Co-Commissioner, Steve Whyte:
"The league has always been about the players and celebrating their talent and potential, while always providing opportunities to play and enjoy the game. I think we all probably appreciate these opportunities a little more now, given the past year and a half we've all lived through. We aren't taking anything for granted and are focused on making this year, even though it's condensed, our best one yet."
The new season tips off on 5th June with full details of all games found here: FIXTURES 2021